Hi S.id friends,
Now your microsite can be verified account, with this verification or badge, your microsite visitors will be safer and believe that you are trusted, how do you do that? let's see the steps below: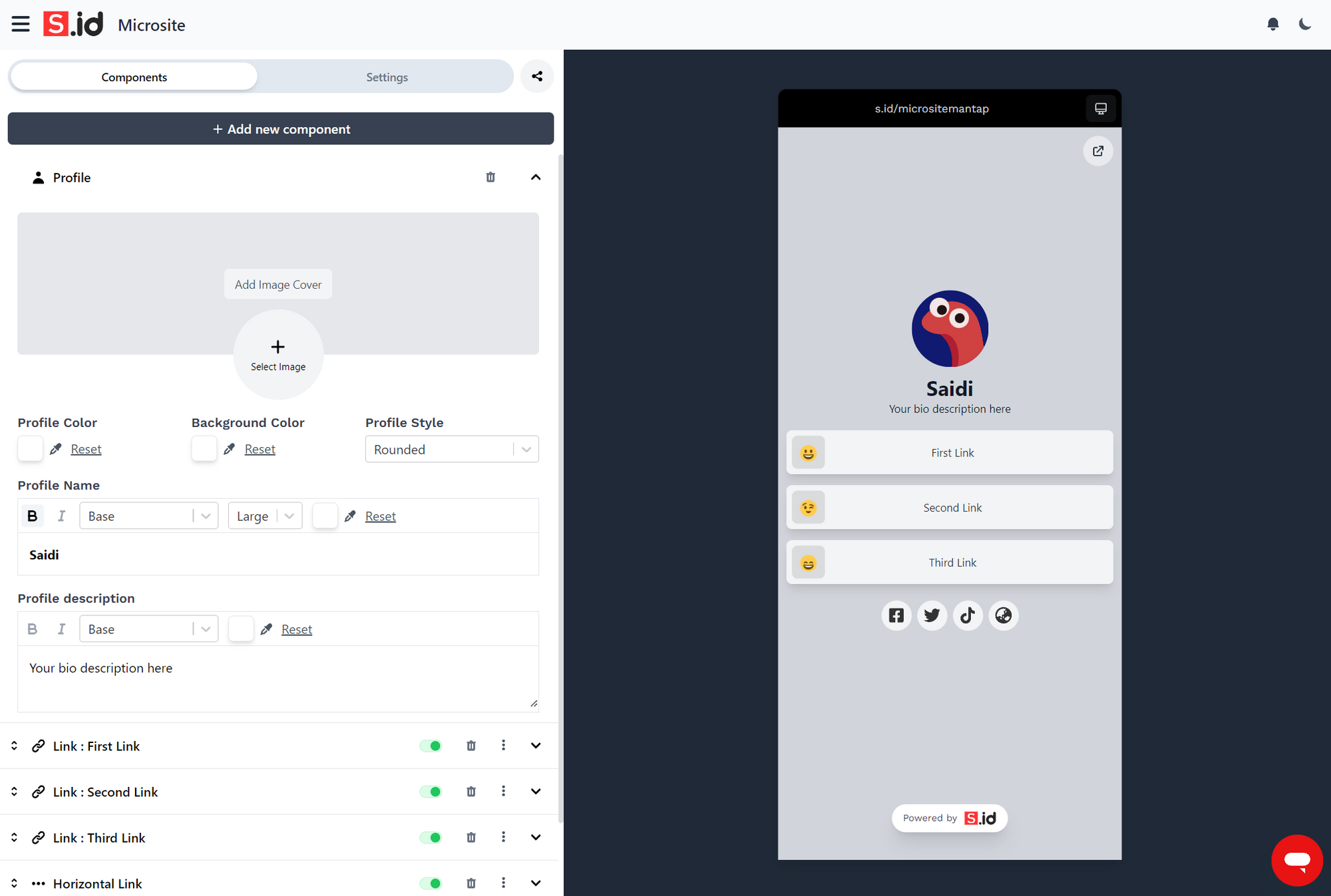 Make sure you have added the Profile Component on the Microsite, Then Fill in the Profile Information According to the specified Information.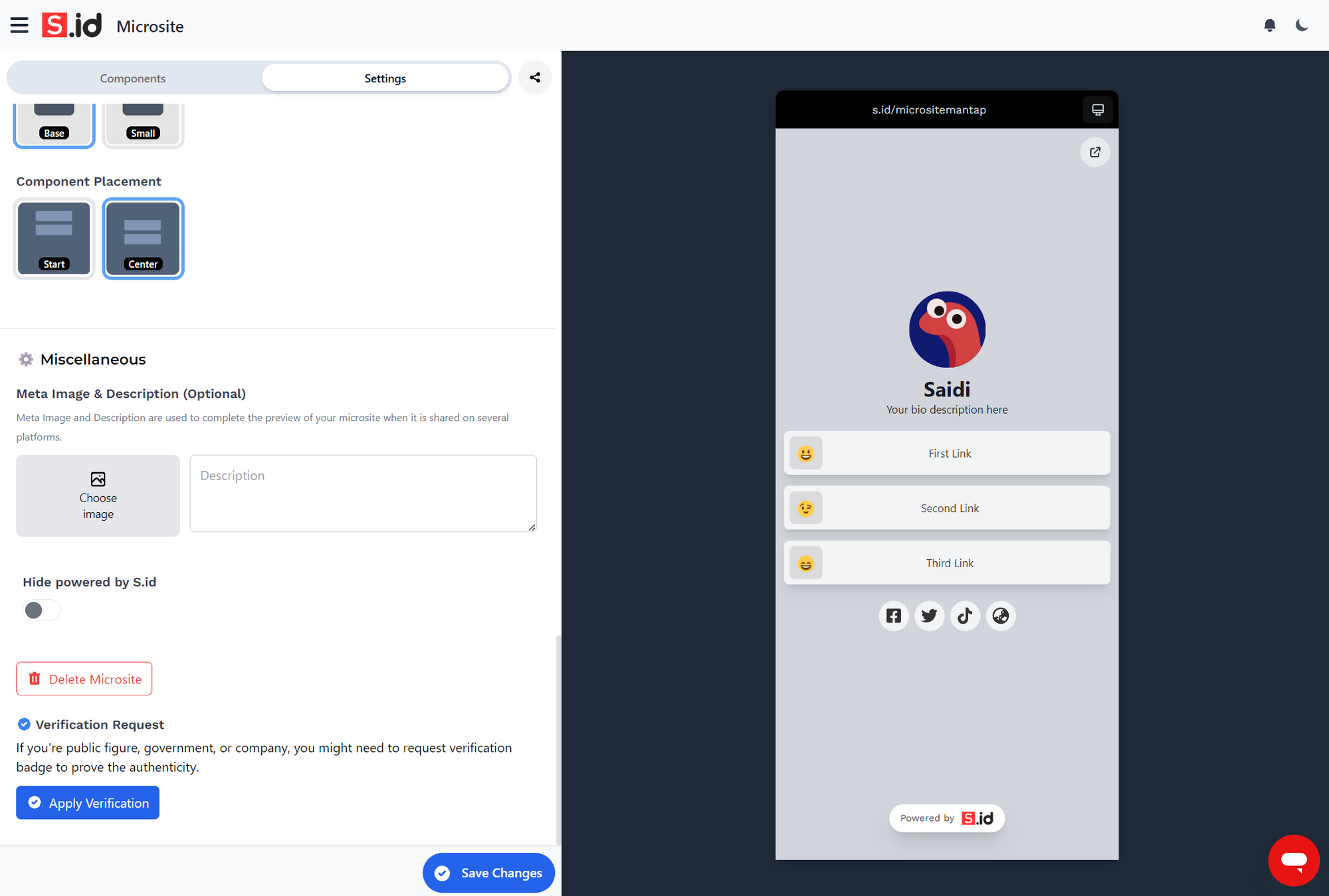 Go to the Settings section, scroll to the very bottom, select Apply Verification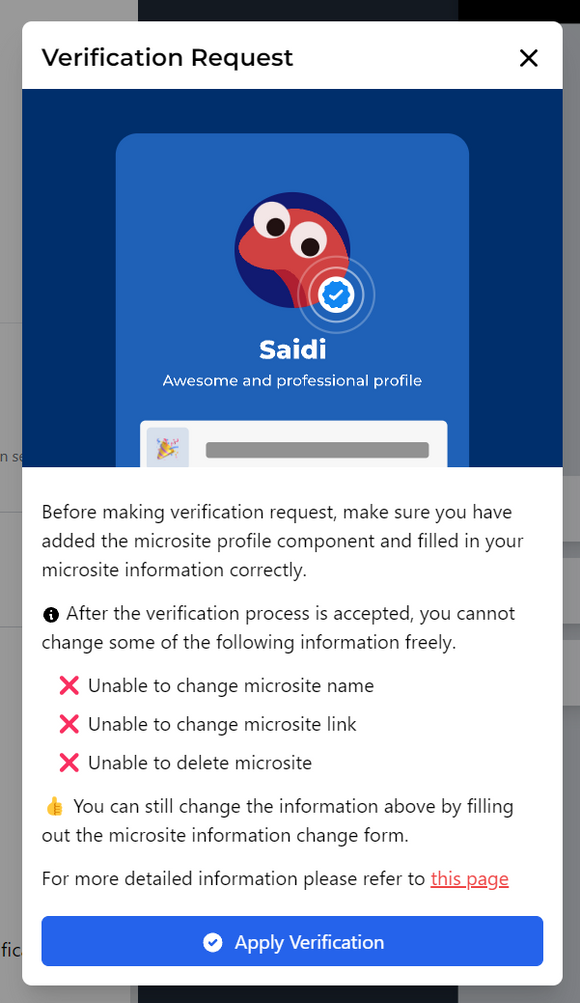 Click the Apply Verification Button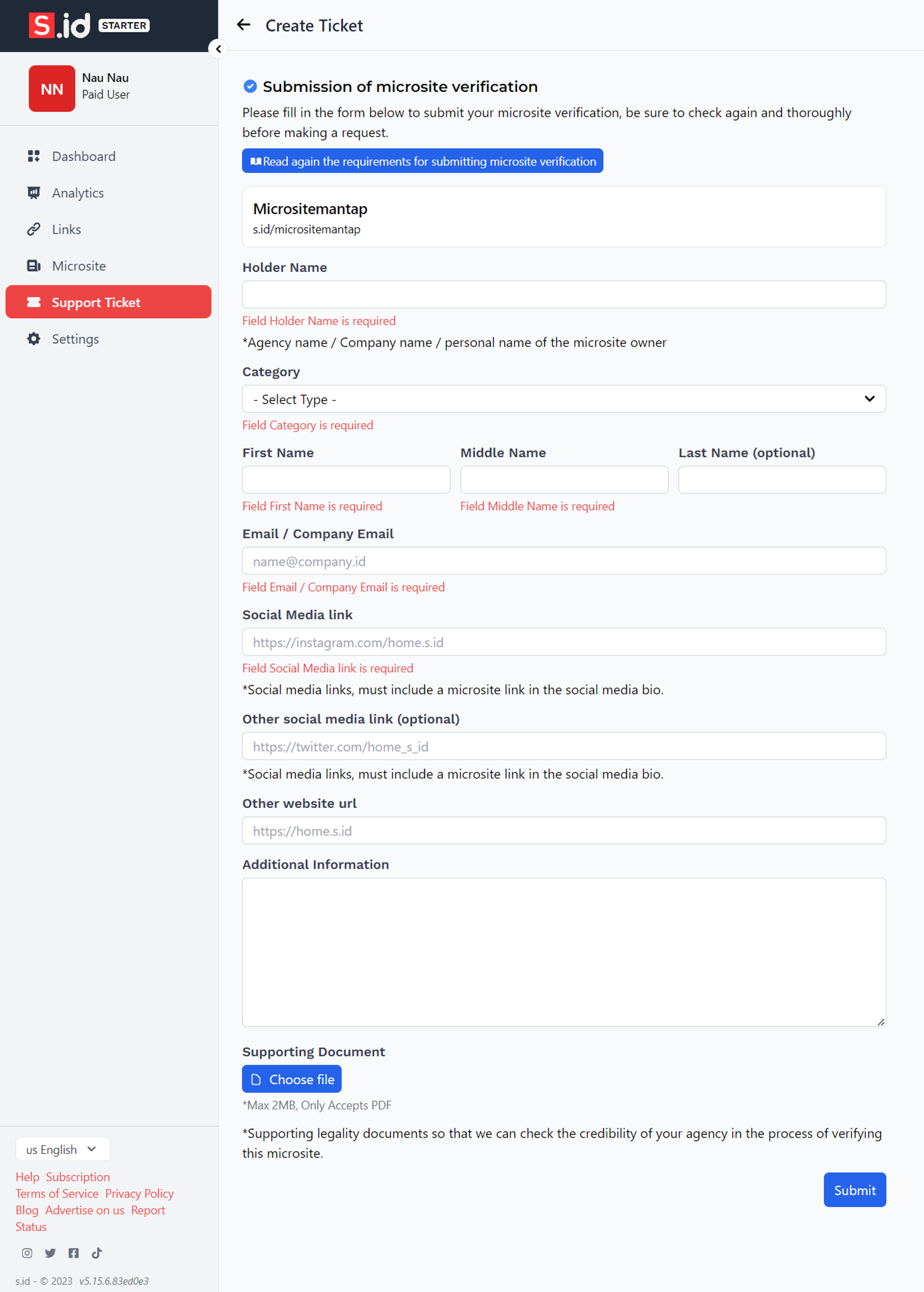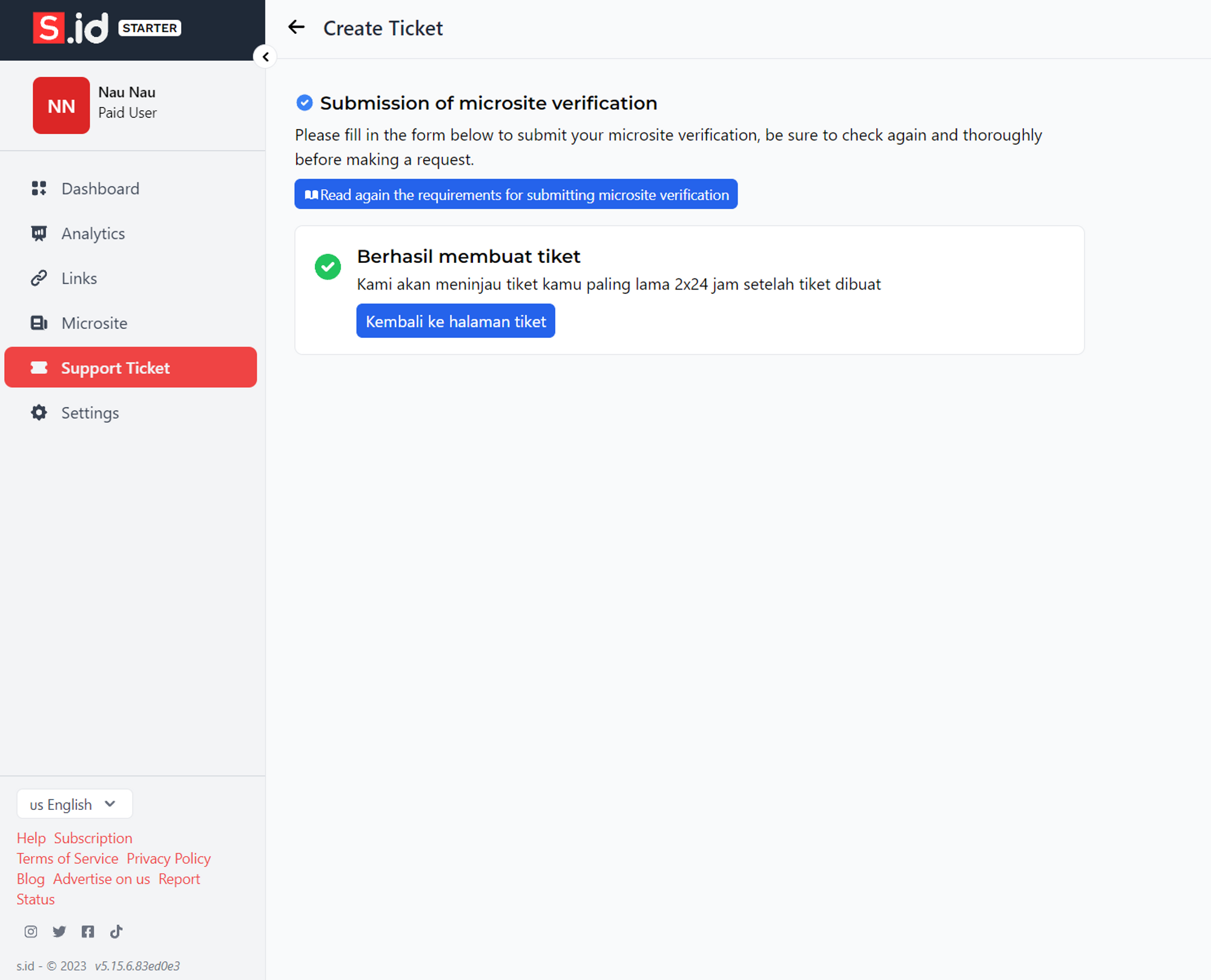 Fill in the Microsite Information for verification purposes.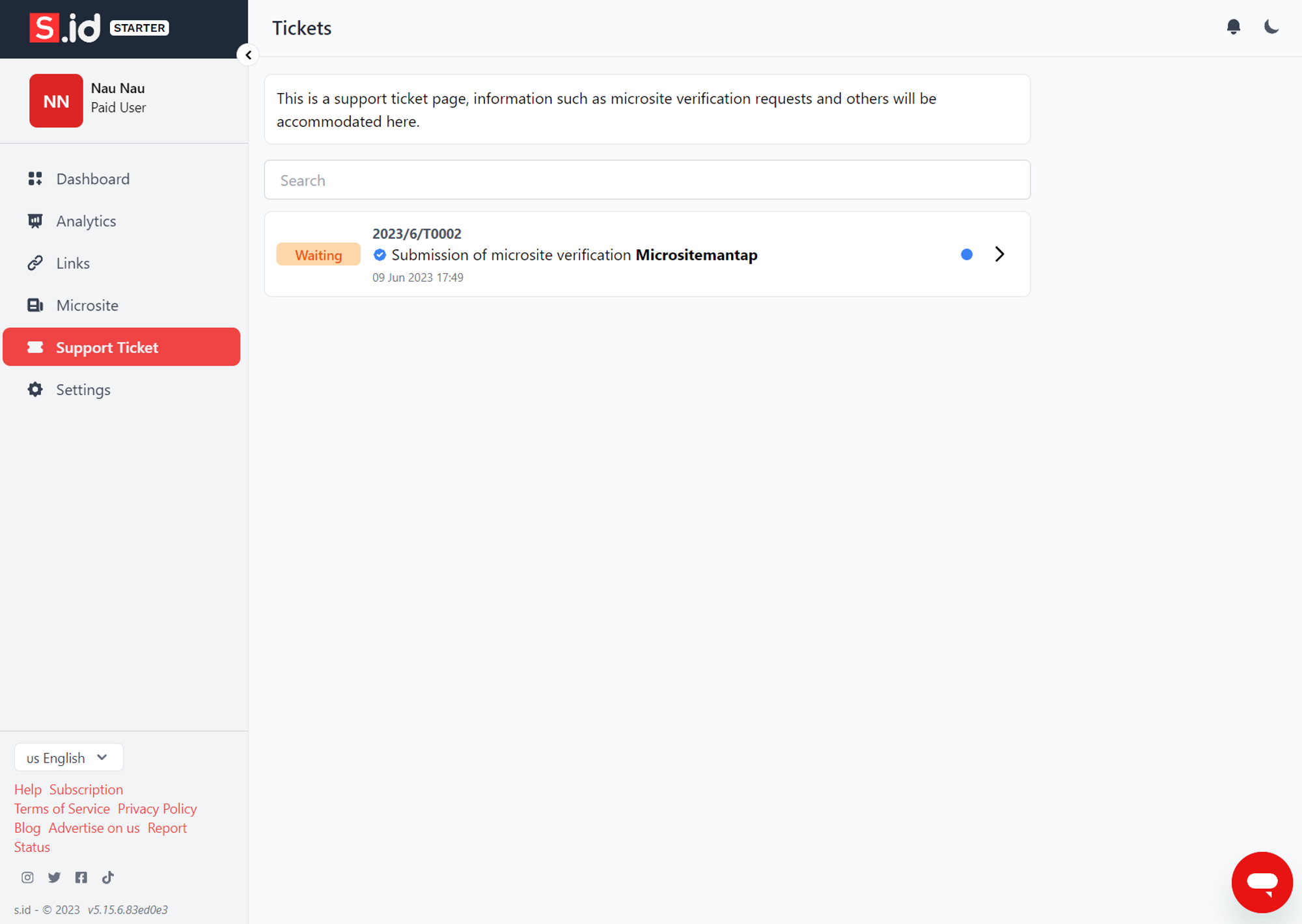 Waiting for microsite verification to complete.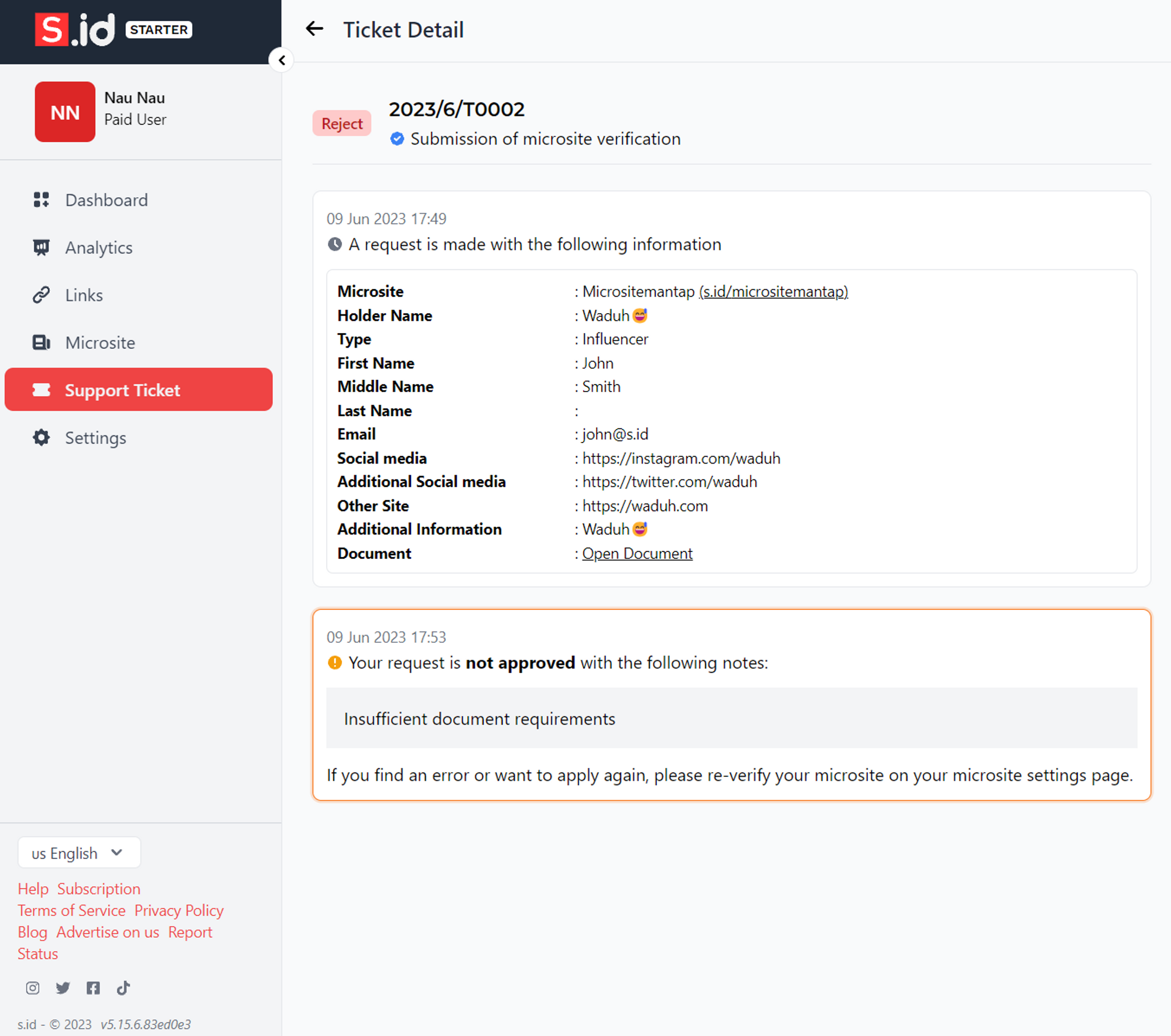 If it fails, the user can still submit microsite Verification again with the updated information.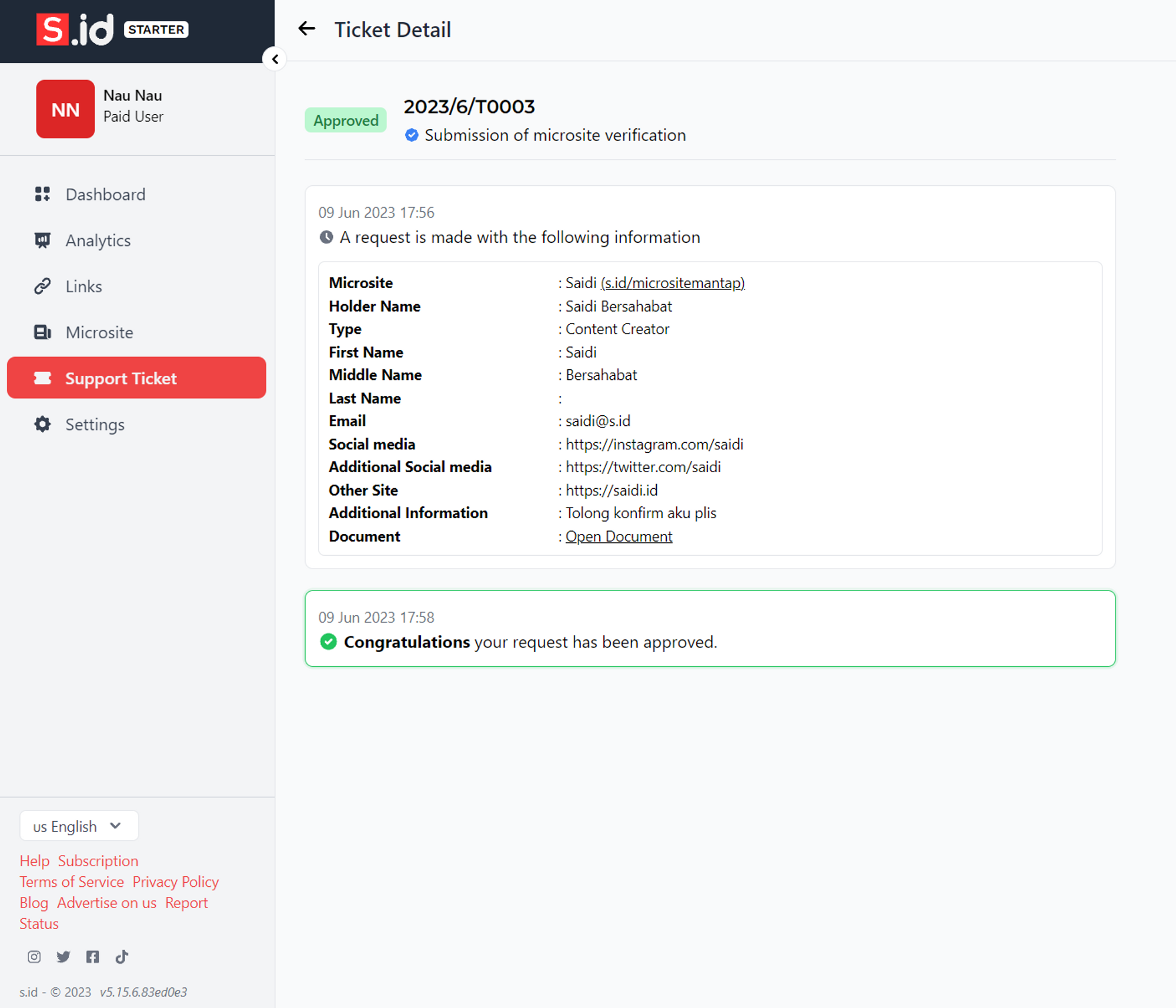 If successful the Verification Badge will appear in the bottom corner of your microsite profile.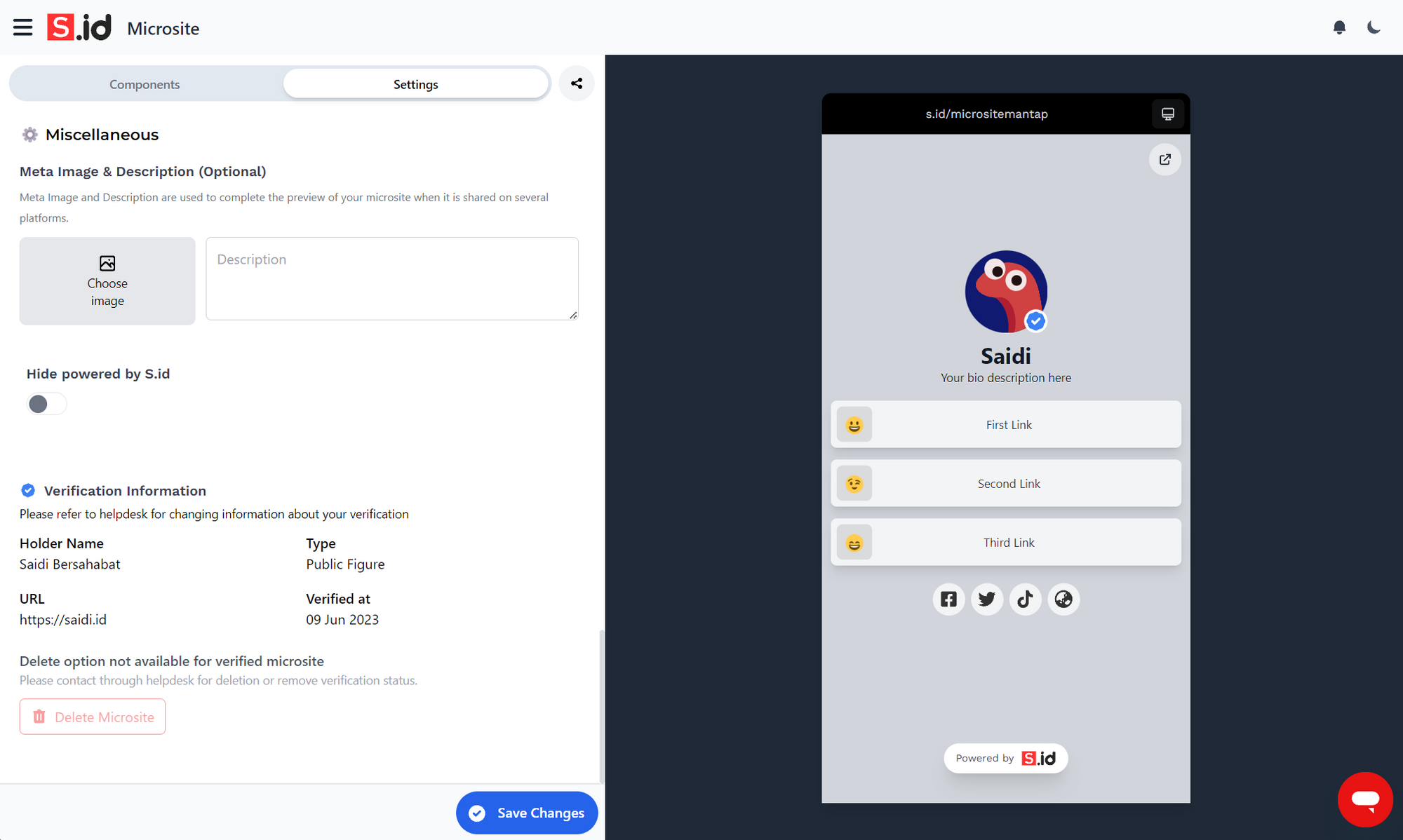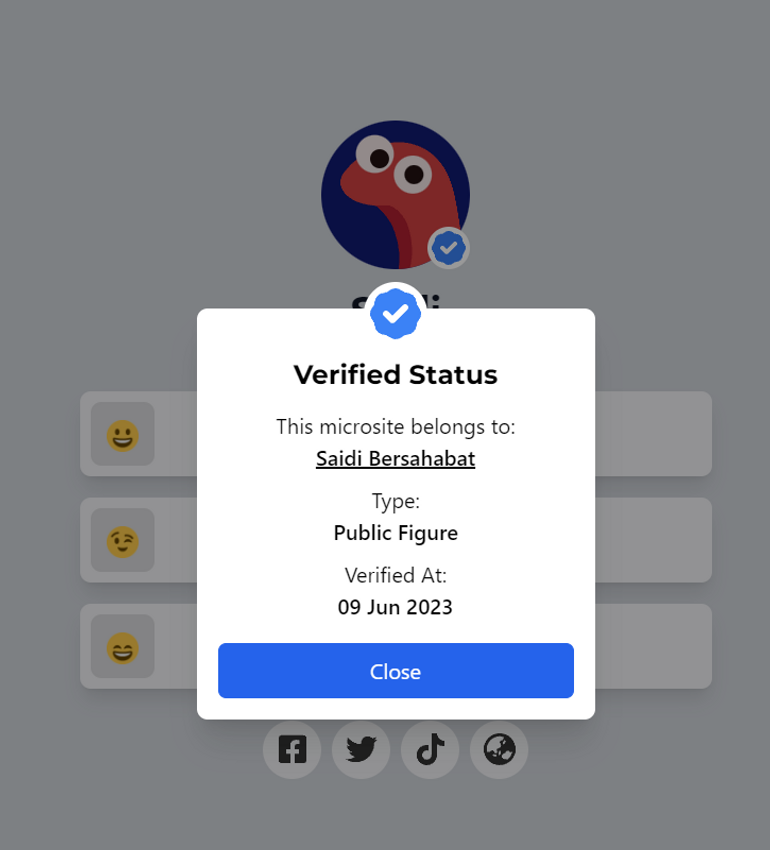 Microsite Credibility Information can be seen when pressing the Verification icon.