Embedding a location map will help them find the exact location point. This component is helpful for those of you who have an offline store to collect all your customers in the store.
1. Login into S.id account and choose "
Microsite"
3. Click "
Add New Component"
5. Input your "Address" in top bar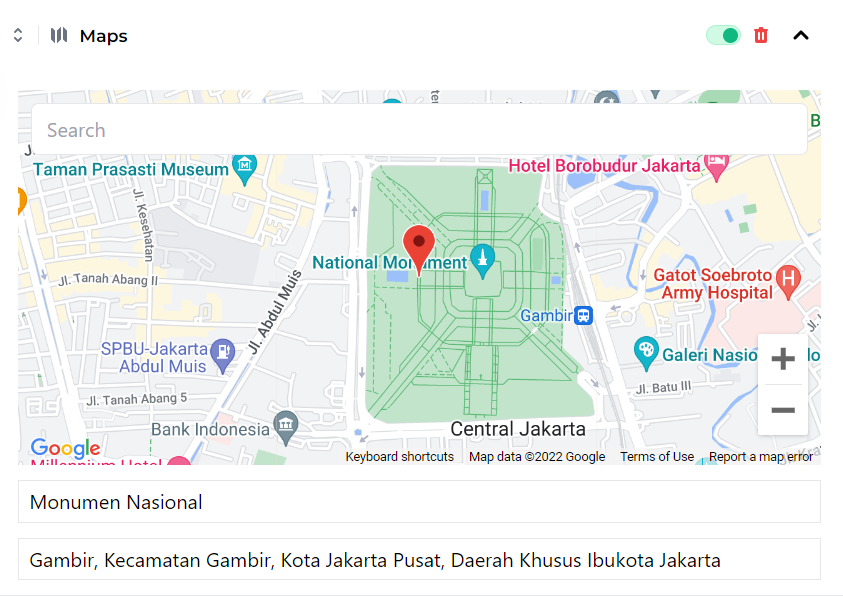 Congratulation your Address is show up !